Music's institution and the (de)colonial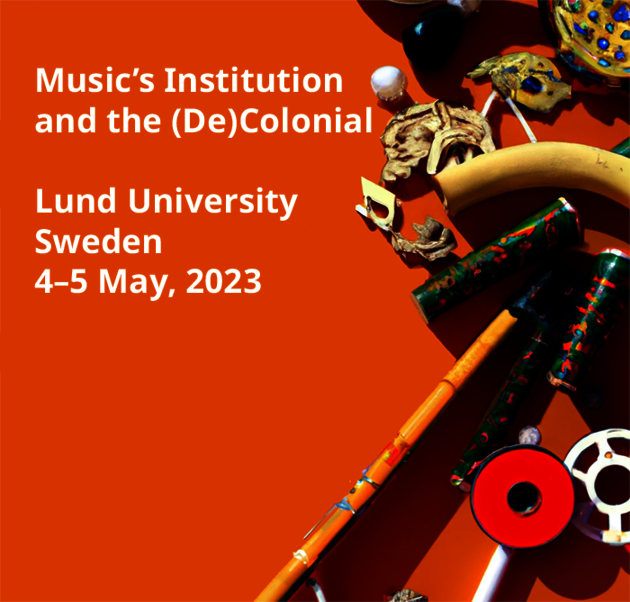 On 4–5 May 2023, we welcome researchers, artists, and activists whose work explores issues of colonialism, decolonial resistance, and/or institutional decolonisation initiatives in relation to music's past and present.
Please see the preliminary programme here.
The event is open to all who are interested, but numbers are limited, so please contact philip.dodds@kultur.lu.se if you wish to attend.
About the event:
4 May 2023 12:00 to 5 May 2023 15:45
Location: LUX C126 (4 May), LUX B240 and LUX B339 (5 May).
Language:
In English
Contact: philip.doddskultur.luse