Person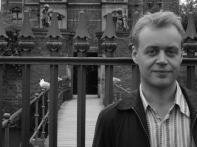 Doctoral Student
Division of History of Ideas and Sciences
Department of Arts and Cultural Sciences
I began my PhD studies in Lund in September 2012. I have an MA in musicology from the Department of Arts and Cultural Studies at University of Copenhagen (2011) and in addition have studied for one year at Royal Holloway, University of London.
Besides musicology I have studied Russian language and culture. These subjects were combined in my master's thesis on the reconstruction of the medieval Orthodox hymn tradition in contemporary Russia. This Orthodox cultural heritage is even the theme of my doctoral dissertation in musicology at the Department of Arts and Cultural Sciences at Lund University.
Research
My profile in Lund University research portal
General research interests
Music in Russia in various historical periods. Apart from the medieval hymn tradition, for instance Modest Mussorgskij's historical operas, Sergej Rachmaninov's vesper mass, Dmitrij Šostakovič, Alfred Schnittke, Sofija Gubajdulina, and the Estonian compositor Arvo Pärt and his tintinnabuli aesthetic.
The historiography of Russian music.
The artistic synthesis around 1900 and its possible culture historical background.
The slavophile movement in the latter half of the 19th century.
Furthermore, I have dealt with the medieval French composer and poet Guillaume de Machaut and the Austrian composer Anton Webern and his application of compositional techniques from Renaissance composers in combination with twelve tone technique and symmetrical thinking as the fundament for the music's sound and melody.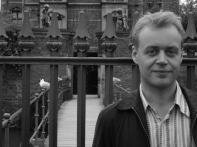 Doctoral Student
Division of History of Ideas and Sciences
Department of Arts and Cultural Sciences