Person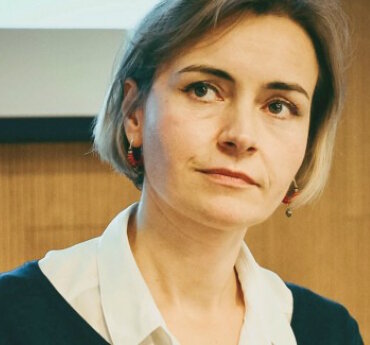 Senior Lecturer
Division of Ethnology
Department of Arts and Cultural Sciences
Contact information
E-mail eleonora.narvseliuskultur.luse
Visiting address
Helgonavägen 3, Lund
Postal address
Box 192, 221 00 Lund
Internal post code 30
2015- deputy lector, coordinator of Master program in European Studies (MAPES), SOL, Lund University.
2012 – 2014 - researcher at the international project "The memory of vanished population groups and societies in today's East- and Central European urban environments. Memory treatment and urban planning in Lviv, Černivci, Chişinău and Wrocław" (Lund University, CFE, funded by the Swedish Research Council, project co-ordinator Dr. Bo Larsson).
2013- 2015 - Substitute Member of the COST Action "In Search for Transcultural Memory in Europe" coordinated by CFE (Lund University).
2010 – 2013 – post-doc at the interdisciplinary research school "Baltic Borderlands" (University of Greifswald, Germany).
November 2009 – August 2010 – Project assistant at Centre for European Studies, Lund University. The tasks included assistance in preparation of research projects within the
Research
My profile in Lund University research portal
I am an nthropologist, my research interests include Memory Studies, Heritage Studies, Urban Studies and studies of ethnicity and nationalism. In the course of my research career I have participated in several international research projects focusing on urban environment, memory and heritage management, e.g., Life Forms in the Suburbs of Large Cities in the Baltic Sea Region (funded by the Swedish Research Council, project leader Prof. Karl-Olof Arnstberg, 1999-2001) and Memory of Vanished Population Groups and Societies in Today's East- and Central European Urban Environments. Memory Treatment and Urban Planning in Lviv, Chernivci, Chisinau and Wrocław (funded by the Swedish research foundation Riksbankens Jubileumsfond, project co-ordinator Dr. Bo Larsson, 2011-2014). I was an MC member of the European research network COST In Search for Transcultural Memory (ISTME) in 2012-2016. Currently I participate in two research projects: The Lessons of Communist and Nazi History – A Genealogical Approach (Lund University, Faculty of History, funded Marcus and Amalia Wallenberg Foundation) led by Prof. Klas-Göran Karlsson, and in an individual project Crafting Academic Heritage in Lund, Wroclaw, Lviv And Kaliningrad.Cultural-Historical Diversity of Universities In European Borderland Regions (Lund University, SOL, funded by Erik Philip Sörensens Foundation and Crafoord Foundation).
Recently published works:
- with Gelinada Grinchenko (eds.)Traitors, Collaborators and Deserters in Contemporary European Politics of Memory. Formulas of Betrayal. Palgrave Macmillan, 2018. 
- Polishness as a Site of Memory and Arena for Construction of a Multicultural Heritage in L'viv, in B. Törnquist-Plewa (ed.) Remembering Ethnic Cleansing and Lost Cultural Diversity in Central and Eastern European Cities, Berghahn Books 2016.
- Spicing up Memories and Serving Nostalgias: Thematic Restaurants and Transnational Memories in East-Central European Borderland Cities, Journal of Contemporary European Studies, 2015.
- Tragic Past, Agreeable Heritage: Post-Soviet Intellectual Discussions on the Polish Legacy in Western Ukraine, Carl Beck Papers 2015, 2401: 1-80.
- Ukrainian Intelligentsia in Post-Soviet L'viv: Narratives, Identity and Power. Lexington Books, 2012.
- "Bandera Debate": Contentious Legacy of World War II and Liberalization of Collective Memory in Western Ukraine, in: Canadian Slavonic Papers LIV (3-4), 2012.
Teaching
Other tasks and qualifications
Stipends and grants
2008
Grant for conducting individual research and establishing contacts with Ukrainian academic institutions in Lviv, Ukraine. Duration 3 months. Granted by the Swedish Institute.
Travel grant for participation in the conference "Intellectuals – Ideas, Power, Knowledge" organised by the Interdisciplinary. Net, 8th-10th 2008, Budapest. Obtained from the Knut and Alice Wallenbergs Foundation.
Participation in research projects and networks:
2008 – presently: research programme project "Global Change and Post-Socialist Urban Identities" affiliated at Manchester Metropoloan University, in co-operation with Department of Human Geography at Stockholm University and Departments of Urban Planning and Human Geography at Jagellonian University (Cracow, Poland). Project leader: Dr Craig Young, BSc PhD FRGS CGeog, Reader in Human Geography, Manchester Metropolitan University.
2009 – presently: Nordic research network "Towards Common Past? Contested Memories and Conflicting Historical Narratives in Europe after 1989" (www.cfe.lu.se/towards-a-common-past) affiliated at the Centre for European Studies, Lund University. Project leader: Prof. Barbara Törnquist-Plewa.
January 2013- Substitute Member to COST Action "In Search for Transcultural Memory in Europe" coordinated by CFE (Lund University).
Senior Lecturer
Division of Ethnology
Department of Arts and Cultural Sciences
Contact information
E-mail eleonora.narvseliuskultur.luse
Visiting address
Helgonavägen 3, Lund
Postal address
Box 192, 221 00 Lund
Internal post code 30