Person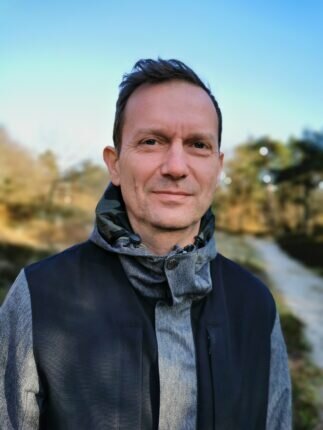 Associate Professor, Researcher, Senior Lecturer
Division of Ethnology
Department of Arts and Cultural Sciences
Contact information
E-mail hakan.jonssonfood.lthse
Phone +46 46 222 95 12
Mobile +46 73 360 35 21
Room
LUX:C444 (associate professor)
C444 (senior lecturer)
Visiting address
Helgonavägen 3, Lund
Postal address
Box 192, 221 00 Lund
Internal post code 30
HÅKAN JÖNSSON
Born 1971 in lund, Sweden, married, three children.
Current position:1. Associate professor, Department of Cultural Sciences, Division of European Ethnology, Lund University.
2. Associate professor, Department of Food technology, Engineering and Nutrition Lund University

For some 10 years I have been doing research on the gastronomic development in Sweden.Ongoing research include The shop as a meeting place; the Horizon 2020 project NextFOOD and the development project SBFOODINNO
I am engaged in inter disciplinary and academia/industry collaborations and development projects for local food and culinary tourism. I am a member of the EIT Food secretariat at Lund University, co-chair of the European Ethnological food research WG and former coordinator of the interdisciplinary platform Lund University Food Studies, I teach ethnology, applied cultural analysis, and food studies.
In the Research Portal you can search and find information about all active researchers, units, publications, projects, infrastructures, and more, to get an overview of Lund University research.
My profile in Lund University research portal
• Co-chair of SIEF International Ethnological Food Research Group (2016-)
• Member of the secretariat of EIT Food@LU
• Member of the steering comittee of LU Food Faculty
• President of the Swedish Meal Academy (2012-2015, member 2005-)
• Secretary of the Scanian Gastronomic Academy (2005-2012, member 2005-)
• Coordinator, Lund University Food Studies (2015-2017)
• Member of Food Nexus Nordic secretariat (2014-)
• Head of division, European Ethnology, Lund University (2010-2011, co-head 2012-2014)
• Member of the Management Team, Skane Food Innovation Network (2008-2013)
• Head of operations, Taste of Skåne (2010-2013)
• Coordinator of the Nordic Interdisciplinary Food Research Network (2007-2015)
Associate Professor, Researcher, Senior Lecturer
Division of Ethnology
Department of Arts and Cultural Sciences
Contact information
E-mail hakan.jonssonfood.lthse
Phone +46 46 222 95 12
Mobile +46 73 360 35 21
Room
LUX:C444 (associate professor)
C444 (senior lecturer)
Visiting address
Helgonavägen 3, Lund
Postal address
Box 192, 221 00 Lund
Internal post code 30