Person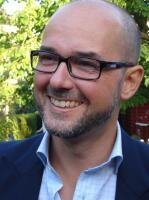 Lecturer
Division of Art History and Visual Studies
Department of Arts and Cultural Sciences
Contact information
E-mail mans.holst-ekstromkultur.luse
Phone +46 46 222 09 40
Room LUX:C433
Visiting address
Helgonavägen 3, Lund
Postal address
Box 192, 221 00 Lund
Internal post code 30
My teaching at the Division of Art History and Visual Studies primarily concerns the period from the early Renaissance until the time of the French Revolution. Studies and research in Italy make up an important part of my background as an art historian. I am also teaching and supervising students attending our MA-programme in Visual Culture.
Parallel to my work at the university I work as a critic within the field of contemporary art, publishing in newspapers, magazines and exhibition catalogues. I have also doen some curating, e.g. at Nationalmuseum in Stockholm 2005.
The question of how to relate to the fine arts in words is central to the art critic. Experiences of this in combination with my art historical background has lead to a substantial activity as as both teacher and tutor at different art and architectural institutions for higher education, among them Malmö Art Academy, the Royal University College of Fine Arts and the landscape architecture school at Alnarp.
Research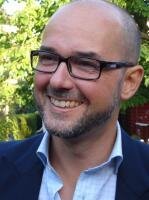 Lecturer
Division of Art History and Visual Studies
Department of Arts and Cultural Sciences
Contact information
E-mail mans.holst-ekstromkultur.luse
Phone +46 46 222 09 40
Room LUX:C433
Visiting address
Helgonavägen 3, Lund
Postal address
Box 192, 221 00 Lund
Internal post code 30