Person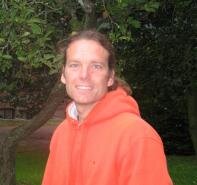 Professor, Manager of Research and Research Education
Division of Ethnology
Department of Arts and Cultural Sciences
Contact information
E-mail thomas.odellkultur.luse
Phone +46 46 222 76 87
Room LUX:C416
Visiting address
Helgonavägen 3, Lund
Postal address
Box 192, 221 00 Lund
Internal post code 30
My name is Tom O'Dell. I am a professor of ethnology. Currently I am working together with Lizette Gradén on a project funded by the Swedish National Heritage Board (2017-2018). The project's name is Understanding the Conditions Facing Heritage in a Hybrid Market. My previous research has primarily focused upon three themes:
1) The Cultrual Economy and the manner in which economic and cultural processes can be understood to be entangled in one another. My main focus has been on tourism and the experience economy. In June 2010, I published a book on this topic entitled: Spas and the Cultural Economy of Hospitality, Magic and the Senses.
2) Mobility and its significance in Modern Society. Here I have studied phenomenon ranging from tourism, and international migration to commuting as an aspect of everyday life.
3) Transnational Cultural Processes. Here I have primarily examined the impact American culture has had on everyday life in Sweden.
In the Research Portal you can search and find information about all active researchers, units, publications, projects, infrastructures, and more, to get an overview of Lund University research.
My profile in Lund University research portal
Professor, Manager of Research and Research Education
Division of Ethnology
Department of Arts and Cultural Sciences
Contact information
E-mail thomas.odellkultur.luse
Phone +46 46 222 76 87
Room LUX:C416
Visiting address
Helgonavägen 3, Lund
Postal address
Box 192, 221 00 Lund
Internal post code 30